Just as students are about to return to classes for the 2021-22 academic year, Rose-Hulman Institute of Technology is conducting a grand opening today for its $29 million New Academic Building, a three-story, 70,000 square-foot facility on the east side of campus.
The new academic space includes design studios, fabrication areas and prototyping equipment on the first floor; flexible classrooms on the second floor; and new chemistry, biochemistry and food science labs on the third floor.
A major focus is more space for student collaboration, and throughout the building, there is an emphasis on spaces where students can gather and study.
A design feature is a central atrium, with interior and exterior glass, making it a "window into Rose" that showcases the work taking place in the studios and labs. Prospective students and visitors can safely see what is happening in those rooms — without entering.
"You can tour the entire building and see what is happening in every single room without having to physically enter. That was something that was really important to us," said Rob Coons, Rose-Hulman president.
The college's president since 2018, Coons said the opportunity to open the new academic facility "is phenomenal. It's one of those exciting days presidents really look forward to."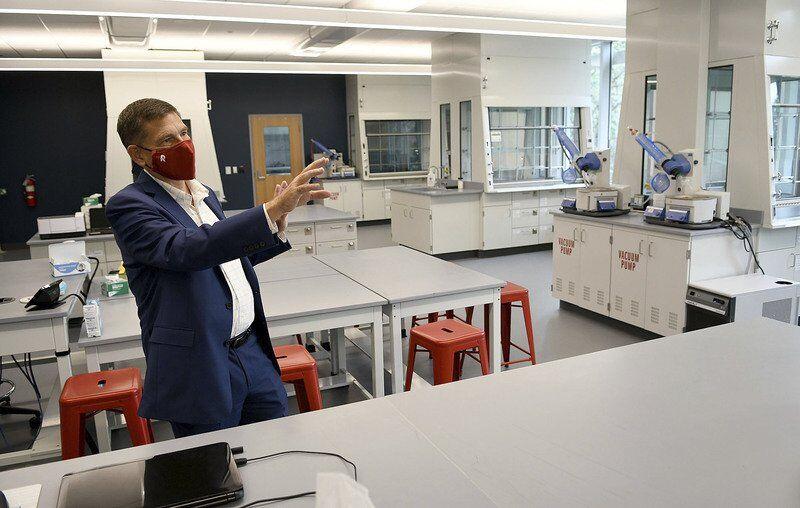 The facility provides a home for the college's new engineering design program, and it has new, updated chemistry facilities. "Our chemistry department has suffered from inadequate facilities for a number of years and we're so pleased to be able to move into the 21st Century" with the new academic building, Coons said.
"We've always had a world class chemistry program," said Provost Rick Stamper, and now, the program has a facility on par with its excellent faculty, curriculum and equipment.
While the official opening is today, some students have already been using the building and finding their favorite areas to gather and study.
The east side of the second floor features collaborative study and work spaces — for individuals, small groups and project teams.
Team study is a big part of a Rose-Hulman education, Coons said, and having space to do that "is really valuable on our campus … this building really highlights those kinds of study spaces."
Among those who appreciate those spaces is John Neill, a Rose-Hulman senior and computer engineering major who was on his computer in the second-story large study area, which features comfortable furniture and windows that bring in much daylight and offer a great view of campus.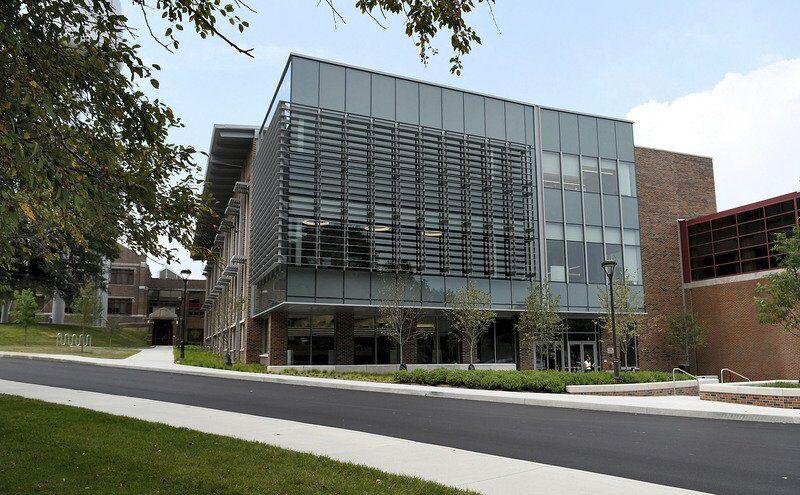 "I love it," said Neill, who is from Los Angeles. "I've been coming here for the past week or so just to get out of the apartment and have a nice place to work and hang out."
Rose places a major focus on student collaboration on projects, but it hasn't in the past had adequate space for it, he said. The new academic building changes that and better enables students to work on group projects. "I think this hall is really great. Not only is it beautiful but it also offers a lot of space," Neill said.
Stamper predicts the second-story study area "will be one of the most popular spots on campus." The study space, and others throughout the building, "will create a sense of community … an educational community we want to cultivate."
Sophomore Shelby Schipper, an engineering design major and program assistant, worked in the fabrication shop Wednesday. Asked about the new academic building, she said, "I love it. We have a lot more space and that allows us to spread out our projects a little more."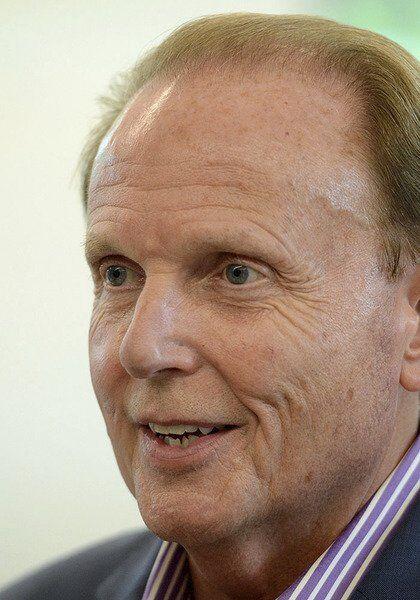 It's also nice having all the extra study area, she said.
The building has other features.
A focal point of the atrium is an interactive "Depth of Field" artwork that stands 30 feet tall, 17 feet wide and has more than 13,000 programmable LEDs speckled throughout 360 custom-made components. It will continuously showcase different colors, reflecting changing conditions in the building.
The facility is on track to become Indiana's first construction project to earn WELL Certification for design and technology, which involves criteria for the building's air, water, light, fitness, comfort and other features that impact health and wellness.
The building was designed by Indianapolis-based RATIO Architects, and construction was managed by Garmong Construction Services of Terre Haute.
The 2021-22 school year begins Sept. 2.
Sue Loughlin can be reached at 812-231-4235 or at [email protected] Follow Sue on Twitter @TribStarSue.